EASY RETURNS
WITHIN 30 DAYS
COUPON
10% Off with Email Subscription
Children's Multivitamin Gummies
Essential Vitamins & Minerals
Vitamin A, C, D, Folic Acid & Antioxidants.
Only The Good Stuff
No dyes or preservatives, Non-GMO, Halal Certified.
Taste Kids Love
Berry & orange flavors that will make vitamins a treat!
NoorVitamins Complete Children's Gummies gives kids the most complete, high-quality (and tasty) pure vitamins and minerals that they need. These gummies help support growth and development along with boosting the child's immune system and are always halal.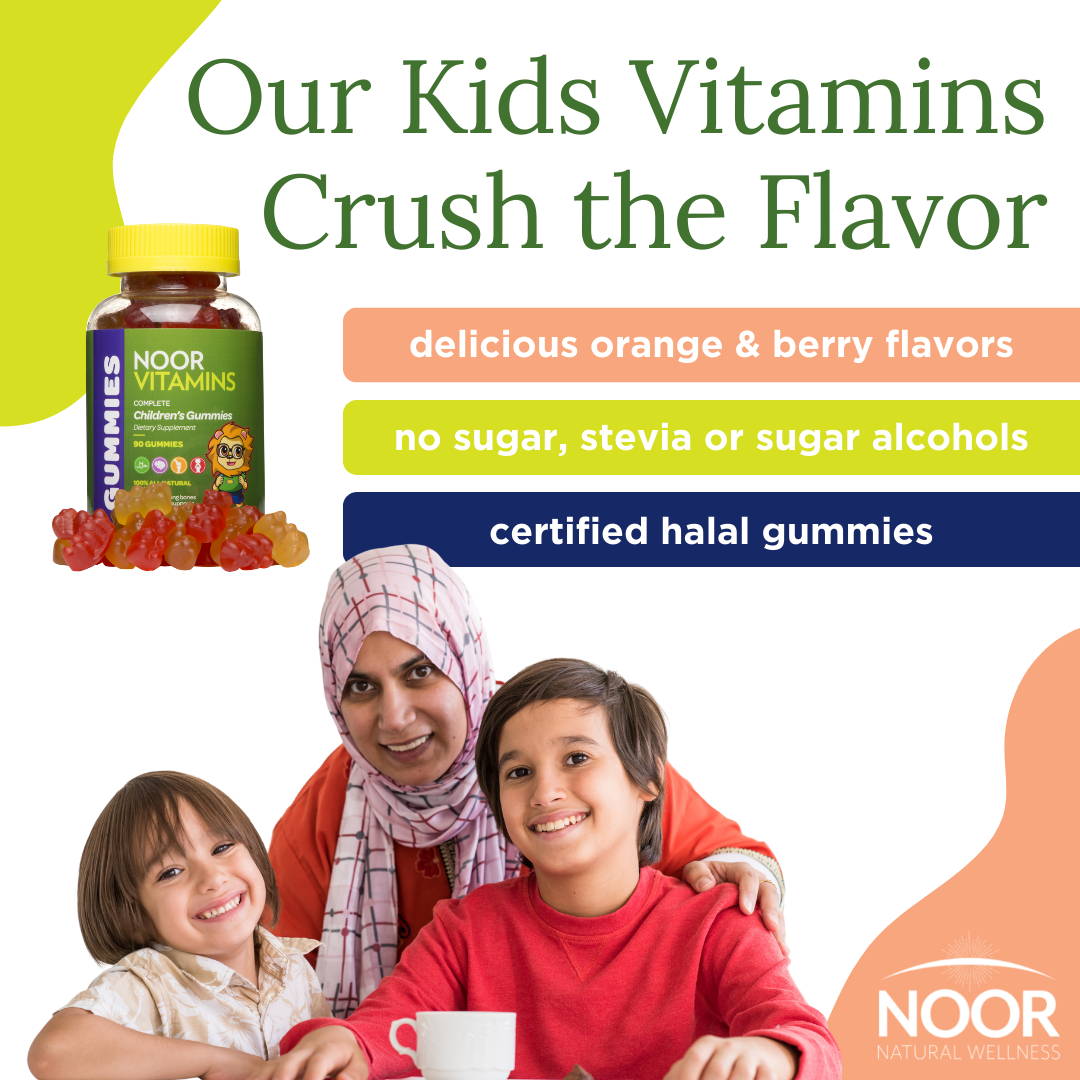 Adult's Multivitamin Gummies
Organic Superfood Blend
Delicious Taste
13 Vitamins & Minerals
Full health support
Natural Silica
prevent hair thinning, restore vitality to hair
Noor Vitamins Multi-Gummies for adults, Halal certified & vegan-friendly. Highly nutritious & healthy and is comprised of super fruits without any artificial flavors.
Potent Biotin
Improve the levels of keratin
Pure Collagen
Softer, stronger, & shinier hair & nails
Natural Silica Prevent hair thinning, restore vitality to hair
Noor Vitamins' Hair & Skin gummies are delicious strawberry vitamin supplements that support your hair, skin, and nails. Full of antioxidant power, vitamins C and E, along with biotin to maintain the healthy keratin levels you need for a youthful and healthy look to your hair and skin. Always halal.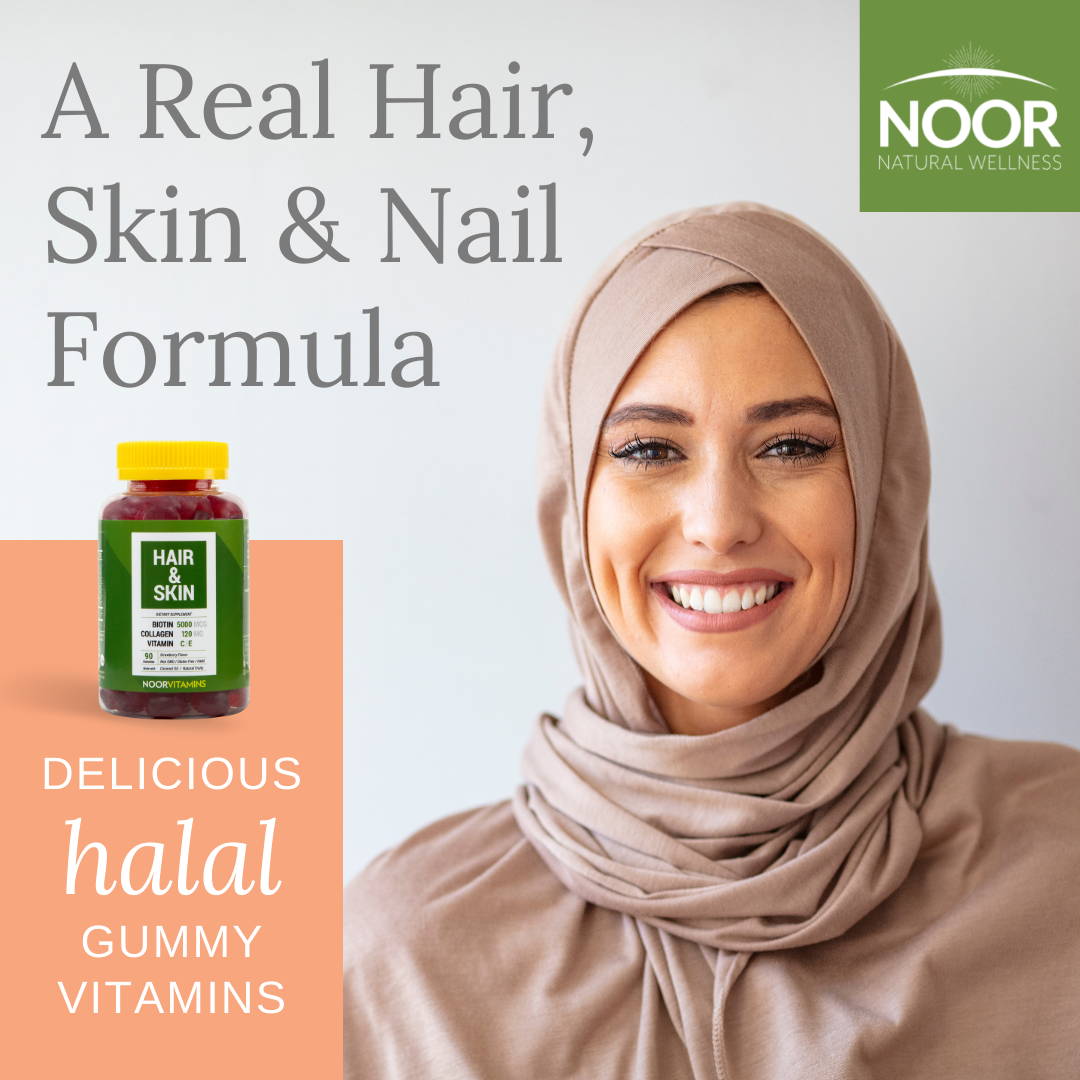 "This is actually what I was looking for and I am very very satisfied with the product! I'm going to continue to buy a lot of it. It's nice to know that there is finally a vitamin that is halal and that tastes amazing! Thank you for this product!"

"Really good halal vitamins. I have been seeking vitamins without gelatin. I was happy to find a halal brand that I can eat!"