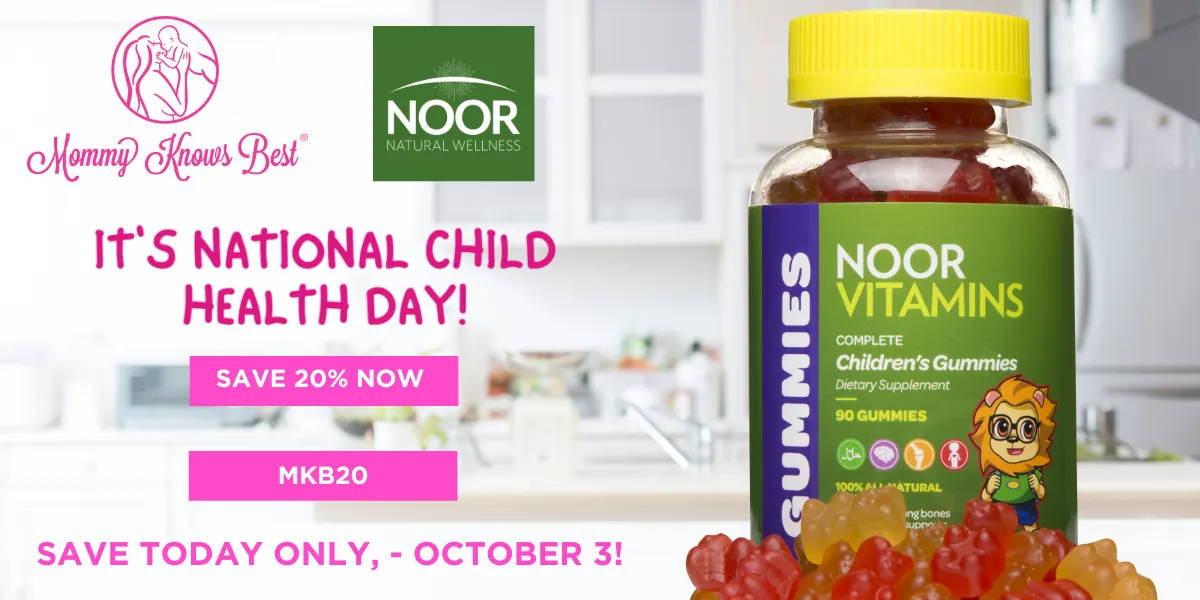 Daily Complete Multivitamin
All Natural Favoring- No Sugar Added
Essential Vitamins & Minerals

Vitamin A, C, D, Folic Acid & Antioxidants
No dyes or preservatives, Non-GMO. No Added Sugar. Gluten, Dairy, & Soy Free.
Berry & orange flavors that will make vitamins a treat!
20% Off Today Only
Code: MKB20

Noor Vitamins Complete Children's Gummies gives kids the most complete, high-quality (and tasty) pure vitamins and minerals that they need.
These gummies help support growth and development along with boosting the child's immune system.